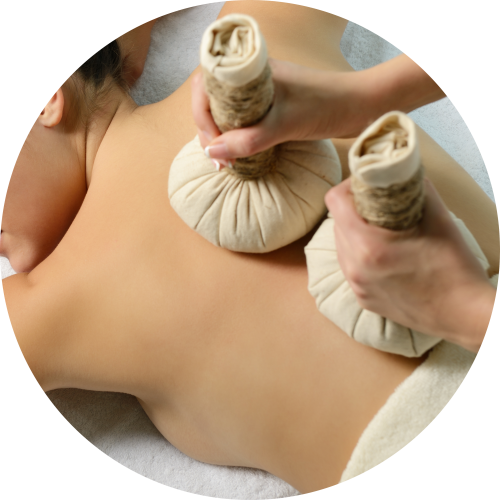 The herbs intensively detoxify, regenerate and care for the skin.
A wonderful massage to pamper all your clients!
The herbal stamp massage stimulates the body to function better and at the same time calms the body.
The stamp massage activates the metabolism and improves blood circulation.
The healing effects of the warm herbal stamps penetrate deep into the underlying tissue, even into the organs. The body still tingles hours after the massage. Of all the massages, the herbal stamp massage is the most pervasive in the body.